NPGCC 2017 is Back!
Posted on February 28, 2017 by in NPGCC 2017 // 0 Comments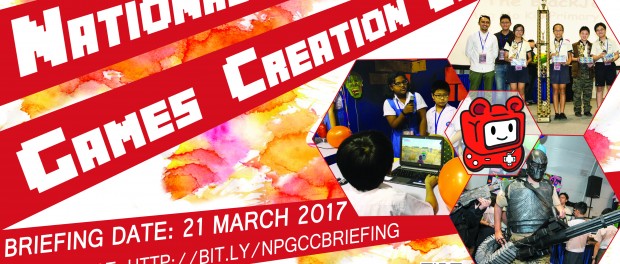 We are proud to announce that Wellington Primary School will be organising the Annual National Primary Game Creation Competition (NPGCC). This competition aims to provide a platform for primary school pupils to showcase their talents and creativity by developing video games and learn through play. The finals of the NPGCC will be held on 12 September 2017.
The slogan for NPGCC 2017 is 'Financial Wisdom, Entreprenuerial Spirit'. We hope to encourage participants to learn how to make calculated risks in order to take the initiative to pursue their dreams and think in a far-reaching manner while managing the limited resources that they have. They should learn how to maximise the use of resources and be innovative enough to reap the greatest returns for their investment of resources.
The event is open to pupils from primary 4, 5 and 6. More details on the competition can be found in the attached letter of invitation. You may wish to note that schools which have won the overall champion three times in a row will not be participating in the competition for the next two years.
Our briefing session for teachers is held on 21 March 2017. We have invited guests to give tips on how to create good game that focuses on financial literacy. The details of the briefing are as follows:
Date: 21 March 2017
Venue: Wellington Primary School Wing Studio
Time: 2.30pm to 5pm
To register for the briefing, please go to the folllowing link: NPGCC 2017


Sent from my iPhone